Giulia & Melania's Famworld
They're getting through the language quite easily now, which was my aim. My aim was to make their lives a little easier by giving them the opportunity to learn English in a more natural way. Obviously they're not exposed to English on a daily basis but I think they're doing a good job.
Sisters
This Summer, 14 year old Giulia and 12 year old Melania embarked on their first Famworld together. Hailing all the way from Sardinia, Italy, these sisters spent two wonderful weeks in County Westmeath with their Irish host family - The Kinahan Host Family.
Ticking all the boxes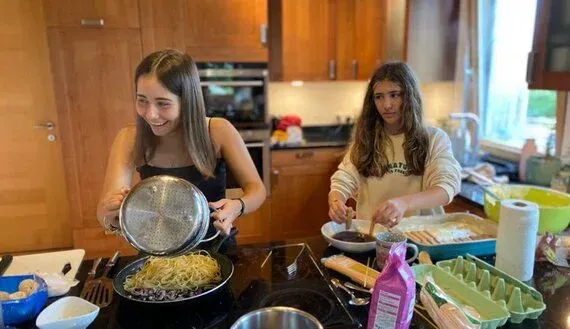 I was looking for a host family and at the same time a summer camp - the composition of these things together attracted me.
Building trust
Carlo's case was a little special given that he was looking for an Irish family to host both of his daughters together. He also wanted them to be able to attend a summer adventure camp in the area during one of the weeks of their stay.
Although it would be their first time experiencing anything like this, Carlo had minimal concerns as he trusted the Famworld staff who were able to find him both a suitable host family and summer camp that fit the bill. Prior to Giulia and Melania's arrival in Ireland, Carlo was put in touch with The Kinahan Host Family to begin building rapport.
Carlo was a little worried initially about his youngest daughter Melania as she was naturally the quieter of the two. He noticed she wasn't communicating as much the first couple of days into their trip and he wondered whether she would have benefited more from an individual experience apart from her sister where she might be more motivated to socialise. Fortunately though, Carlo's concerns were short-lived as Melania soon acclimated to her new environment and with the encouragement of her host family, and began making the most of her experience.
A perfect match
My expectations were perfectly met. The host family were a very good fit. We're still in contact with them almost everyday through Whatsapp, especially my oldest daughter.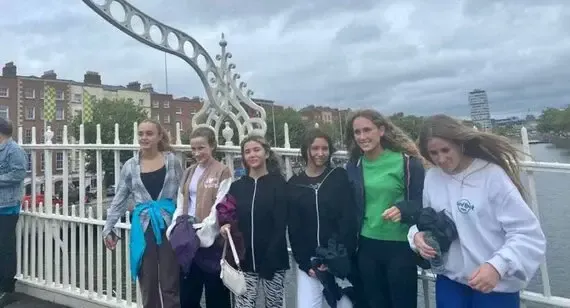 Carlo has noticed improvements in his daughters' language comprehension, to the point where they now correct his pronunciation! They still remain in frequent contact with The Kinahan Host Family almost five months on and not only would they consider going on another Famworld but if so, they would no doubt choose to stay with the same host family.
Carlo, Giulia and Melania's experience exemplify what we're about here at Famworld. Immersion in culture and language, all whilst having fun and building lasting friendships.
Begin your Famworld today!